2020 Best Tech & Engineering Internships
COVID-19 Update As the world continues to evolve through the changing dynamics in battling the COVID-19 outbreak, it is no different for us at Infosys. In times that test us, it's natural to focus on what's of utmost importance - and for...
NSA offers paid summer programs for undergrads, graduate students and Ph.D. candidates. To learn more, see the "Internships" section on NSA's website for descriptions of each of these programs: • CAE in Cyber Operations Summer Intern Program...
Exelaration builds custom technology intern teams for corporate and non-profit organizations through the Exelaration Center (XC), a campus-based apprenticeship that runs year-round. The program assembles diverse teams of student software...
The Abbott internship program offers access to senior leadership, career development, rewards, and meaningful work across various functions, including engineering, science, finance, information technology and marketing. Every year, Abbott hosts...
Capital One is ideal for students who want to work for a tech company that writes its own code, develops its own software, and builds its own products. Capital One has three roles within their Technology Internship Program:  Software...
Ellucian provides technology solutions and services that remove barriers, helping higher education institutions achieve student success. Today, Ellucian serves 2,500 institutions and 18 million students in 50 countries around the globe. The...
Throughout the summer, the University Relations team sponsors a variety of team building and networking opportunities for interns. Activities include scavenger hunts, catered lunches, sporting events, contests, and volunteer opportunities. In...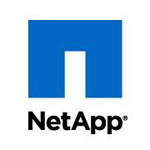 Bloomberg software engineers develop impactful solutions to complex, real-world problems. This is no different for the interns. Engineering interns take ownership of their projects under the mentorship of full-time software engineers. Bloomberg...
Hanson Professional Services Inc. offers part- and full-time paid internships in a variety of areas. Interns work alongside project and technical experts to collaborate with clients, deliver results and gain hands-on experience. Students are...
GDIT is in the business of technology and strategic consulting, and they are looking for people who share an interest and passion for what they do. General Dynamics Information Technology offers a large variety of internships in virtually all...