At a Glance
Uppers
"Milbank scale."
"As friendly of an environment as you can find in BigLaw."
"Milbank@Harvard."
Downers
"Lack of transparency regarding internal promotion process."
"Like any BigLaw practice, hours can be unpredictable and intense."
"Diversity in the partnership ranks still lacking, although I can see efforts to fix this."
About Milbank LLP
Milbank LLP is one of the nation's leading firms for corporate finance and restructuring, litigation, and project finance and is known for its international work and focus on the energy sector.
Embracing Change
Milbank planted its roots on Wall Street more than 150 years ago as Anderson, Adams & Young. The firm's first clients included American entrepreneurs, bankers, and railroad financiers, including the Vanderbilts and the Rockefellers. The firm weathered two World Wars, the Great Depression, and a long string of mergers before settling in as Milbank, Tweed, Hadley & McCloy in 1962. Today, the firm has 12 offices across the globe—including its new digs in Hudson Yards. The firm also rebranded in 2019, shedding the "Tweed, Hadley & McCloy" to become simply Milbank LLP.
Onward and Upward
Milbank is a giant in the corporate law space, with a stellar reputation among leading financial institutions and other corporate clients. The firm's No. 1 spot in Vault's Project Finance ranking is just the beginning—Milbank is also among the top 20 firms for Banking & Financial Services, Securities/Capital Markets, General Corporate Practice, and M&A.
Milbank's financial restructuring group has consistently ranked as one of the preeminent practices and leaders in its field. The team is often called into action to represent creditors and other key stakeholders in complicated restructurings, including Puerto Rico, Gymboree, J. Crew, Pacific Gas & Electric, and Caesar's Entertainment. The firm also advises major hedge funds and private equity firms on complex M&A transactions involving swapping debt for equity to de-stress companies in distress.
Given the firm's corporate prowess, it is no surprise that it is home to strong securities litigation and white collar defense groups. Among the firm's ranks are former SEC attorneys (including its former head of enforcement) and six former Assistant U.S. Attorneys.
Milbank also has a highly regarded Global Projects, Energy, and Infrastructure practice. The firm has a hand in bringing a range of infrastructure projects to life, from financing for airports and roads to ports and pipelines. On the energy side, the firm works with some of America's most ambitious offshore wind projects and ethanol producers, while keeping a foothold in fossil fuel and metals projects.
Ivy League Training
Milbank's training programs are truly Ivy League. For one week each year for three years, the firm's fourth-year through seventh-year associates head to Cambridge to be schooled Harvard style on topics ranging from leadership skills to business to client relations through the firm's program Milbank@Harvard. The program is taught by professors from Harvard's Law and Business schools, with Milbank partners offering real-world examples and anecdotes. The firm's training isn't limited to the ivory tower, though. On the home front, litigation associates participate in a multiple-year training program called Advocacy@Milbank, transactional associates take part in Deals@Milbank, and in 2020, the firm introduced Restructuring@Milbank for financial restructuring associates.
COVID-19 Update
Milbank's recruiting has remained consistent during COVID-19. We maintained the full ten-week length of our 2020 summer program, unlike nearly all of our peer firms, onboarding and fully integrating our summer associates into the firm and the Milbank community. We have continued to hire laterally across our offices throughout the pandemic. Our first-year associate class is joining us, as planned, in fall 2020. We expect to hire a 2021 summer class consistent with our historical size. We plan to utilize virtual interviewing where necessary, with the expectation that we will be able to adjust how we conduct interviews as guidelines surrounding travel and workplaces change. We encourage students to reach out to us directly to discuss opportunities to join our summer program. The decisions we have made during this period reflect our strong view that our people and culture are our most valuable assets. We hope that you will consider joining us.
News & Awards
RECENT NEWS
September 2020
Milbank's restructuring team has been busy helping creditors and debtors navigate many of the largest and most complex bankruptcies and restructurings in nearly every major industry, including airlines, retail, satellite, and space and energy. Some of the high-profile bankruptcies include advising Avianca, J. Crew, J.C. Penney, Gymboree, Ascena, PG&E, Intelsat, OneWeb, and Internap, among others.
July 2020
The events of the past few months—from COVID-19 and its outsized impacts on disadvantaged communities to nationwide demonstrations over the need for racial justice and police accountability—have only further highlighted the importance of Milbank's participation in pro bono matters. Recent notable cases include winning an appeal reviving a lawsuit by inmate Carlos Bowman alleging abuse by guards, a victory at the Supreme Court of New York when it ordered the New York Police Department to release unredacted footage of the 2018 shooting of Susan Muller, and the firm's ongoing representation of All Muslim Association of America Inc. in its lawsuit against efforts to block AMAA's development of a religious cemetery.
June 2020
Milbank was proud to join the Law Firm Antiracism Alliance, a coalition of law firms coming together to tackle and dismantle systemic racism, both in the law and in government institutions. Milbank is committed to fostering change within the firm with a continued focus on building a more diverse firm by taking meaningful action to support and advance its diverse lawyers and provide pro bono support focused on civil rights.
November 2019
While all of BigLaw is closely watching the 2020 presidential race, Milbank went a step further, inviting the race straight to its doors, hosting a nonpartisan Presidential Candidate Town Hall Series. The firm welcomed Senators Cory Booker and Kirstin Gillibrand, Governor John Hickenlooper, former Texas Congressman Beto O'Rourke, Congressman Eric Swalwell, former HUD Secretary Julián Castro, and former Governor William Weld for unfiltered discussions with our attorneys.
NOTABLE CASES
Advised creditors committee in PG&E's successful $59B restructuring
Advising Eldorado Resorts on its US$17.3B Merger with Caesars Entertainment Corporation
Advise on significant equity and debt financing transactions for all major US airlines including American, Delta, United, JetBlue and Alaska
Virtual trial in the Southern District of New York for an asset manager with $1.5 billion in assets under management in a high-profile securities litigation lawsuit
AWARDS & ACCOLADES
Ranked #7 for Breadth of Commitment to Pro Bono, 2020—The American Lawyer
Best International Firm for Work Life Balance (3 years in a row), 2019—Euromoney Women in Business Law Awards
"Transatlantic Law Firm of the Year" at Transatlantic Legal Awards, 2019—Legal Week, Corporate Counsel, The American Lawyer
Consistently ranked a "Top-Tier" restructuring firm in Chambers Global and Chambers USA, 2020
Milbank's Hudson Yards headquarters featured among Crain's Coolest Offices in New York, 2019—Crain's New York Business  
Why Work Here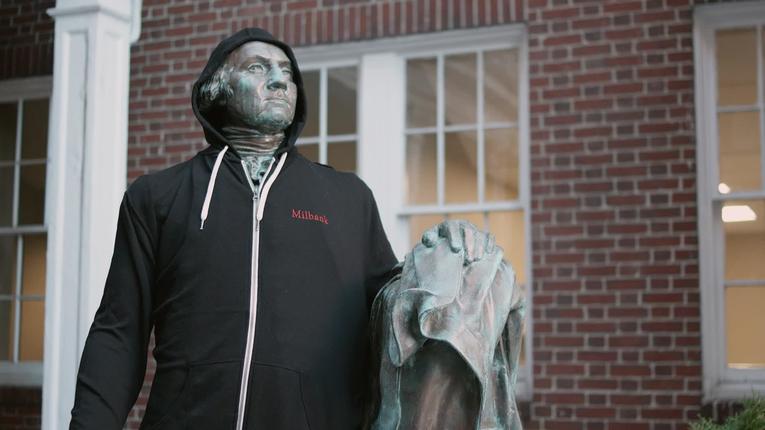 Milbank LLP
55 Hudson Yards
New York, NY 10001
Phone: (212) 530-5000

Firm Stats
Chairman: Scott A. Edelman
Hiring Partners: Dara Panahy (DC); Tim Wendling (LA); Roland Estevez, Lauren A. Hanrahan, Tyson Lomazow, Grant Mainland, Atara Miller, Rod Miller, Eschi Rahimi-Laridjani (NY)
Total No. Attorneys 2020:
500 - 750
No. of Partners Named 2020:
10

Base Salary
New York
1st year: $190,000
2nd year: $200,000
3rd year: $220,000
4th year: $255,000
5th year: $280,000
6th year: $305,000
7th year: $325,000
8th year: $340,000
Summer associate: $3,654/week

Employment Contact
Ann Bjornstad
Director of Global Legal Recruiting
(212) 530-5195
abjornstad@milbank.com
Ria Melhotra (DC Office)
Recruiting Coordinator
(202) 728-1240
rmelhotra@milbank.com
Amanda Ryan (LA Office)
Legal Recruiting Manager
(424) 386-4582
aryan@milbank.com
Firm recruiting contacts can be found at
https://www.milbank.com/en/careers/law-students/summer-program/recruiting-contacts.html.

No. of International Offices: 9
Major Office Locations
Los Angeles, CA
New York, NY (HQ)
Washington, DC I Beijing
Frankfurt
Hong Kong
London
Munich
São Paulo
Seoul
Singapore
Tokyo

Major Departments
Alternative Investments
Corporate
Capital Markets
Financial Restructuring
Leveraged Finance
Litigation & Arbitration
Project, Energy and Infrastructure Finance
Real Estate
Tax
Transportation & Space
Trusts & Estates
*See firm website for complete list of practice areas and industries.