At a Glance
Uppers
"Ability to work on very interesting projects."
"Meritocratic, non-hierarchical and lots of opportunity."
"We know our stuff, colleagues are great, and our clients value our impact."
Downers
"[Lack of] brand recognition in some countries."
"Relatively intensive operational work…"
The Buzz
"Niche focused"
"Top on risks and telecom industries."
"Prestigious, with focus on financial services."
About Oliver Wyman Europe
Oliver Wyman is part of the Marsh & McLennan Companies (MMC), a global professional services network with brands and affiliates in more than 100 countries. The largest component of Oliver Wyman Group is Oliver Wyman, a management consulting business that has more than 4,000 consultants working out of offices in 60 cities spread across some 29 countries. Oliver Wyman Group also includes NERA Economic Consulting and the brand and innovation consultancy Lippincott.
The firm's consulting services cover sectors including automotive, aviation, aerospace and defense, communications, energy, media, financial services, industrial products and services, health and life sciences, public policy, retail and consumer products, and surface transportation. Its capabilities include digital, corporate finance and restructuring, operations, organizational effectiveness, risk management, strategy, and sustainability. Clients include numerous Global 1000 companies, more than 80 percent of the world's largest 100 financial institutions, and heads of Fortune 1000 companies.
Global reach
Although Oliver Wyman is headquartered in New York, the firm has a very cosmopolitan flavor with a footprint on five continents. While the firm has strong roots in North America, more than half of its offices are located elsewhere, and more than 50 percent of its employees are European. Further boosting the company's geographic and business reach, meanwhile, is the fact that the other companies owned by parent company MMC are available, should opportunities arise for collaboration with Oliver Wyman. Lastly, the company's staffing approach places consultants on projects based on expertise and development need, no matter their home office. Cross-pollination throughout the offices is the norm rather than the exception.
Community impact
The firm is committed to supporting employee work-life quality and offers several programs for colleagues to recharge their batteries or pursue other interests. One example is the Non-Profit Fellowship program, in which employees can choose to work for a non-profit organization for three to six months, while the firm pays a stipend of up to 40 percent of their salary. Since 2008, Oliver Wyman has had an alliance with micro-lending organization Kiva.org, operating a formal externship program that dedicates consulting staff to supporting Kiva's expansion. Oliver Wyman has a strong relationship with One Acre Fund, an organization that invests in farmers in Kenya, Rwanda, and Burundi to generate a permanent gain in farm income to reduce poverty and hunger. Additionally, consultants have collaborated with organizations such as Teach for India & Teach for Canada, United Way, Technoserve, PEAS (Promoting Equality in African Schools), Baseball for Peace, World Bank, and Think Equal, to name a few.
Oliver Wyman has also established long-term partnerships with select non-profit organizations to provide pro-bono consulting services. For example, it has worked with Room to Read, which aims to transform the lives of children in developing countries by focusing on literacy and gender equality in education. The Boston, Stamford, Houston and London Symphony Orchestras, Junior Achievement, Women's World Banking, Vision Fund International, Trees for Cities, The Entrepreneurial Refugee Network, Bob Woodruff Foundation, German Red Cross, Suicide Prevention in Australia, and Guiding Eyes for the Blind are all organizations for which Oliver Wyman has provided assistance. The list continues to grow, and details of Oliver Wyman's work are available through their annual social impact report.
Oliver Wyman applies its deep industry expertise not only to client engagements but also to the many cutting edge reports they publish each year. For example, the firm has authored a "State of the Financial Services Industry" report every year since 1997, and their Oliver Wyman Health blog tracks "the business of transforming healthcare" with contributions from Oliver Wyman Partners and healthcare industry innovators.
Experts at research
In addition to a steady stream of articles that are regularly shared with clients, Oliver Wyman publishes seven journals annually which contain the firm's latest thinking on issues of importance to senior business leaders. For example, its annual Oliver Wyman Risk Journal has existed since 2011 and the Oliver Wyman Retail Journal has been published since 2012.  The annual Velocity Journal captures the latest in transport, travel, and logistics.   Additionally, the firm conducts research each year with the World Economic Forum - current projects include research on active investor stewardship and a multi-year initiative Balancing Financial Stability, Innovation, and Economic Growth (FSIEG). This collaboration brings together senior industry representatives and experts from prominent banks, insurance, fintech companies and the public sector. A key part of this review has focused on the appropriate use of customer data in financial services.  Oliver Wyman also contributes to the work done by parent company MMC with the Forum and Zurich Insurance Group on global risks. The results are published in their annual "Global Risks Report," which identifies all the major global risks, assesses their economic impact, and recommends mitigation solutions.
The firm's partners regularly contribute articles and opinion pieces to financial and business publications such as the Harvard Business Review, Forbes, MIT Sloan Management Review, the Wall Street Journal, the World Economic Forum's Agenda blog, and the Financial Times. Oliver Wyman frequently highlights new reports and thought leadership on the Insights section of its website, in its Ideas app (available from the Apple App Store), on LinkedIn, and on Twitter.
Why Work Here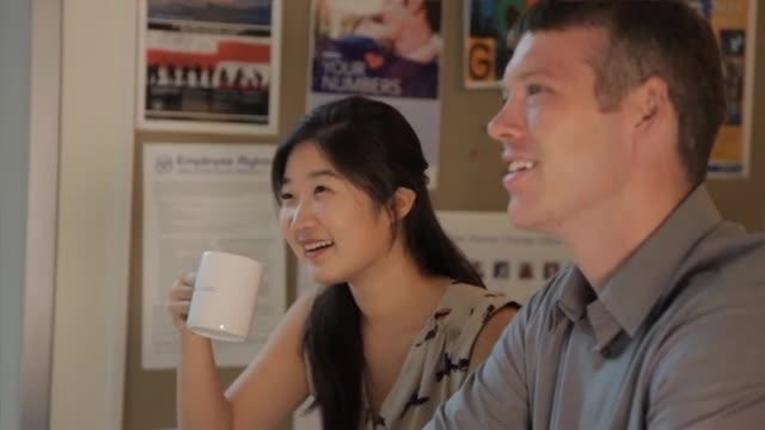 Oliver Wyman Europe
55 Baker Street
London W1U 8EW
Phone: +44 20 7333 8333

Firm Stats
Employer Type: Subsidiary
Stock Symbol: MMC
Stock Exchange: NYSE
CEO: Scott McDonald
2017 Employees (All Locations): 4,500

Major Office Locations
New York, NY
60 offices across 29 countries

Affiliated Companies
Major Departments & Practices
Actuarial
Automotive
Aviation, Aerospace & Defense
Business Transformation
Communications, Media & Technology
Corporate & Institutional Banking
Corporate Finance & Restructuring
Digital
Energy
Finance & Risk
Health & Life Sciences
Insurance
Manufacturing Industries
Marketing & Sales
Organization Effectiveness
Operations & Technology
Public Sector
Public Policy
Retail & Consumer Products
Retail & Business Banking
Strategy
Surface Transportation
Sustainability
Wealth & Asset Management
Value Sourcing